MFRI Inc. makes and designs piping systems globally. This is a deep cyclical that hasn't deep cycled yet - at least not the up part of the cycle.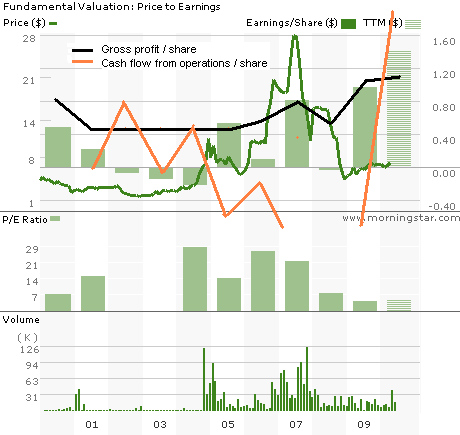 The cash flow and earnings per share certainly look to be catching the recovery, but the stock has been left in its pristine, freshly annihilated condition. Now you can have it at a price / cash flow of a silly 1.5 and at a PE of 5. The history of the stock price has been a stronger correlation with earnings than cash flow, but by either consideration, the stock looks cheap. Technically, it looks to be breaking out: (click to enlarge)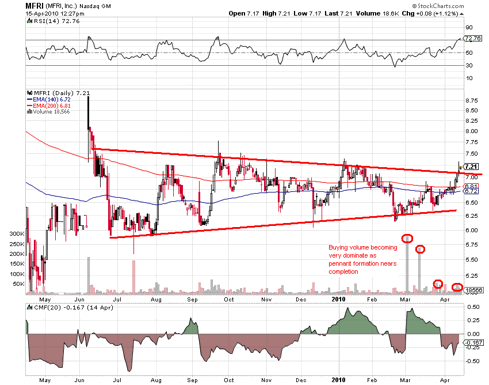 A negative is the RSI parked at an overbought 70, and the A/D isn't very impressive, but a powerful breakout move could keep the RSI between 50 and 70 or over for awhile.